Bon restons modeste puisque je ne suis pas seul, il y a aussi toi, lui, elle, eux, bref NOUS sommes la personne de l'année selon TIME magazine.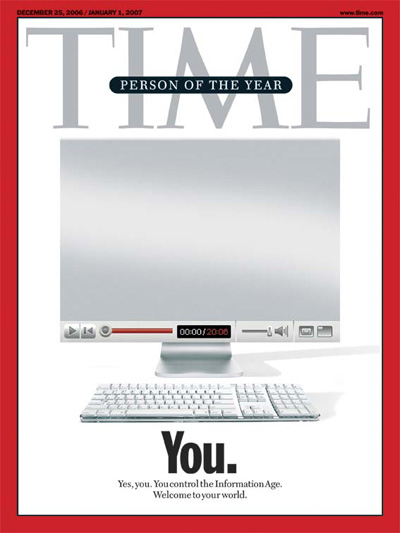 Allez je vais quand même me faire plaisir et remettre un peu d'huile sur le feu du débat ancien/nouveau média.
La une de TIME magazine en 2006:
Yes, you. You control the Information Age. Welcome to your world.
La conclusion de mon article sur le Web 2.0 en 2005:
Nous somme le Web 2.0: c'est notre Internet.